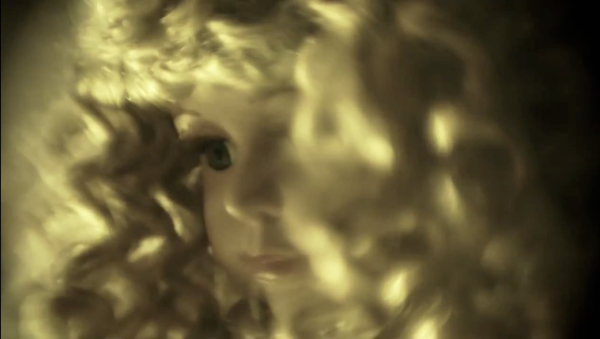 As the Triad Stage Theater company prepares for it's final production of the 2013-2014 season, "All's Well That Ends Well", we thought it a fitting moment to look back at the movie trailer-style promos that we created for several of their shows this season. Each trailer was a little different, to capture the style and sensibility of the individual plays, and each brought its own challenges. For example, the promo for "The Snow Queen" includes practical (real, fake) snow and computer-generated snow which carries over the transition from the image of the girl to the animated graphic. Mark used particle generation software to make sure the snows matched in terms of size, frequency and rate of fall. The blend of practical and CGI effects in the details really makes it work.

Mark has been fantastic to work with this season. He really took the time to understand our artistic vision as well as the limitations of combining video and live theater. From crawling around a design studio with no air conditioning in August for "Wait Until Dark" to filming at a condemned hotel infested with bedbugs with generators powering the lights for "The Mountaintop", Mark has produced trailers for our 13th Season that we never thought possible. We called the 13th Season our "Lucky Season" and we were truly lucky to finally be able to work with Mark and his team. We're looking forward to many more seasons to come!
            ~ Megan Mabry, Marketing & Social Media Manager, Triad Stage

You can see all four of this season's trailers by clicking the images below.

Of course, this is also a terrific time to look forward to the 2014-2015 season, which begins in September! We have already been tapped to produce a creative short promotional film about Triad Stage's process and their impact on the region. We're proud of our ongoing strategic partnership with Triad Stage, and we look forward to continuing to work with them as part of the Greensboro area arts community!