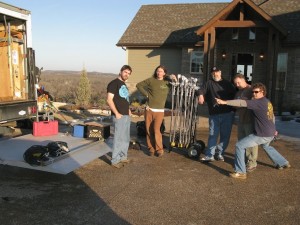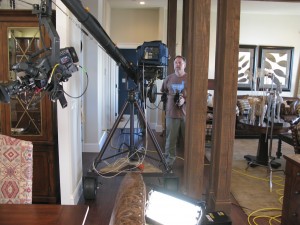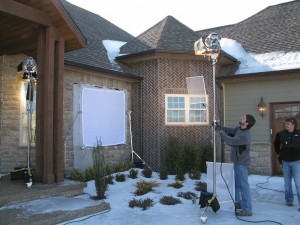 We just returned from a great video shoot in Branson, Missouri. We were there the week after the ice storms, which meant we had to set lights one of the days on 5″ thick ice, but the gaffer and crew did an above all expectations job. Everything looked really nice and no one slipped and fell. The grip truck, lighting package, gaffer and crew all came from FILM GEAR RENTALS in Little Rock, Arkansas. Thanks to Dave and David for an excellent job. Christian Parsons also went out of his way to make the project for Wrangler Home Furnishings a big success. No really – he went out of his way, since there is not a very direct way to drive a truck load of cameras and a jimmy jib from Greensboro to Branson. Thanks to Christian for enduring 32 grueling hours of snow, trees in the road, ice, and traffic jams. Ben Root, fresh off a job for CBS, and I had a very early morning rendezvous at the airport and flew to Missouri for the shoot. Ben made the camera fly with ease in the confines of a house, albeit a 5,000 sq. foot house. Our team was rounded out buy a great cast and stylist, and most importantly, a fantastic client! Thanks to Justin for everything!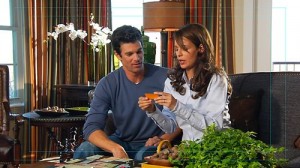 While in Missouri we shot footage for commercials, DVD's and web spots. We shot with 2 cameras on P2 cards, HMI's and Kinoflos. Camera was on the jimmy jib or dolly and tracks.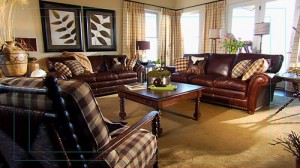 Branson is, well, an interesting place. It is a mix of Gatlinburg and Myrtle Beach, plus a dash or so of Hee Haw. We all really liked seeing the Dick Clark Used Car Lot. It was so quiet there, it is hard to imagine that they had seven million visitors last year. Glad we went in the middle of winter. Though we hated that we missed Yakov.