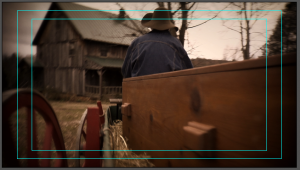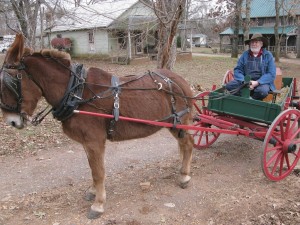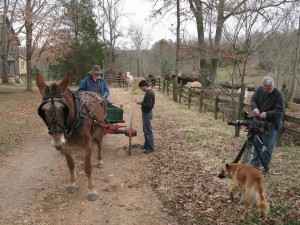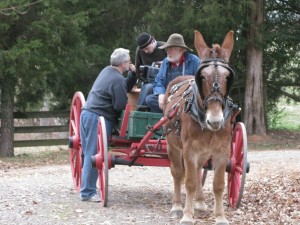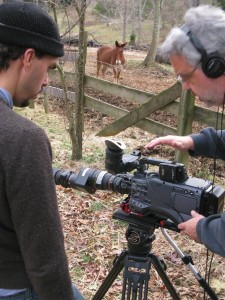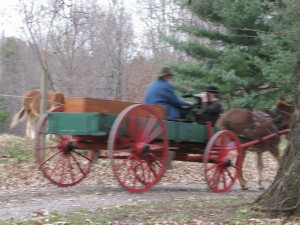 Thanks to the cooperation of Ruby the mule we shot new scenes for the Camelback Bridge film  we have been working on this year. Jan turned out to be quite the mule drive and got about 2 hours of practice in. Thanks for all the help from
Ronald Hudson
and End of the Road Mule Farm for providing our new friend Ruby, complete with a wagon and a coffin.
Harvey Robinson
and I split camera duties with
Carolyn de Berry
keeping the show on track as well as doing bang of job as the pregnant women in the wagon. You could feel her pain! The weather was perfect, a bit over cast, adding to the somber feel of this scene.  We shot this scene with the Letus 35 adaptor to give some very nice shallow depth of field looks.