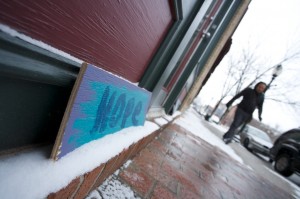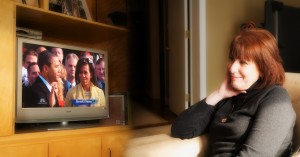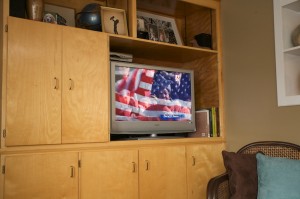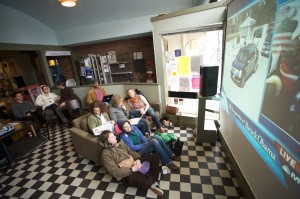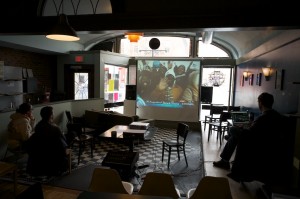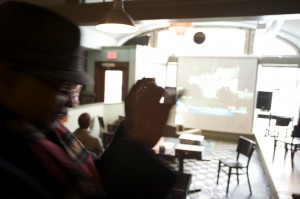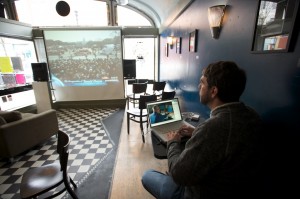 January 20th 2009, Inauguration day in Greensboro NC. A small bit of snow had fallen over night in Greensboro, for me it was a cleansing and a sign of a fresh start. While I could not be in the city of cherry blossoms for the big day, I was happy to see it arrive none the less. It was a great day!
    I had seen small hand painted signs surrounding  
Cheesecakes by Alex
with the word "HOPE" painted on them while I was downtown over the weekend. I knew I wanted to photograph this visual symbol of the change our country and the world were about to experience. After shooting the signs and having a bit of crumb cake Alex said that the kids had a great time painting them all. It was time to head over to
The Green Bean
and see what was going on there. People were coming to sip some of the black medicine and watch the large screen TV set up down front. The atmosphere was excited and very upbeat. I hung out with my friend and fellow photographer
Christian Parsons
, had some coffee, shot some pix and headed home around 11AM.
Lynn and I watched through most of the afternoon. Now off to work and save the country.