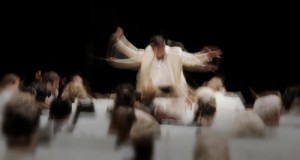 Each summer, the Eastern Music Festival brings students from around the world to Greensboro to study with outstanding professional musicians in classical music. In addition to classical performances, EMF offers events in a variety of musical styles, through EMF Fringe, Jazz & Blues and Kids programs. As the Eastern Music Festival celebrates its 50th anniversary season, we thought it appropriate to celebrate our partnership with the festival.
Mark has always loved live music, both as a listener and a performer. So it was natural that he had an interest in documenting and promoting this unique musical event. For 15 years, Mark has contributed to EMF by photographing classes, students and performances for use on EMF's website and print pieces. He has worked closely with Director of Education Nana Wolfe-Hill to cover the events and people EMF wanted to highlight in their promotions.


Mark Wagoner is creative, talented, and professional. He has been working with Eastern Music Festival since 1996 and brings innovative and thoughtful ideas to our team. He has initiated several projects to help promote our Festival and follows through with each one, working with us during each stage so that the final product is just what we need. Mark goes "above and beyond" for EMF and we are deeply grateful for his commitment.
~Nana Wolfe-Hill, Director of Education
In addition to still photography, Mark has created multiple videos documenting and promoting EMF. In 2009, Mark proposed that these short films could became the foundation of EMF TV, a YouTube channel dedicated to videos featuring Music Director Gerard Schwarz and other students and staff of the festival. Through this venue, the public and EMF donors get a closer look at the amazing experience the festival offers to young musicians.


One other fun note – Mark once performed at EMF, as part of an ensemble of drummers performing traditional African music!
This summer, the Eastern Music Festival continues until July 30. Visit their website for a schedule of the many different events, and to purchase tickets online! Please visit our website to see more of Mark's video production and photography: www.markwagoner.com.